The Coronavirus (COVID-19) pandemic has had an impact on current trainees which has led to some of the components being revised or adjusted.  The National School of Healthcare Science will keep a very close eye on the experience of new 2020 trainees to assess whether this needs to happen in the coming years.
The components of the programme
Watch the animation below to gain an overview of the key components of your STP programme. 
The STP is a full-time, three-year programme which integrates work-based learning and training with a part-time MSc in Clinical Science. The curriculum for the programme is comprised of a series of core and scientific modules. Each of these modules is made up of two parts: academic learning delivered and assessed in the university, and work-based learning and training where you develop and apply your academic and clinical knowledge and skills in the NHS workplace. For the work-based part of each of your modules, you will be required to create and submit evidence in your e-portfolio for assessment by supervisors and assessors in your workplace. The e-portfolio allows you to store evidence as you generate it and to visualise your progress against the work-based requirements for individual modules after you have submitted the evidence and had it approved.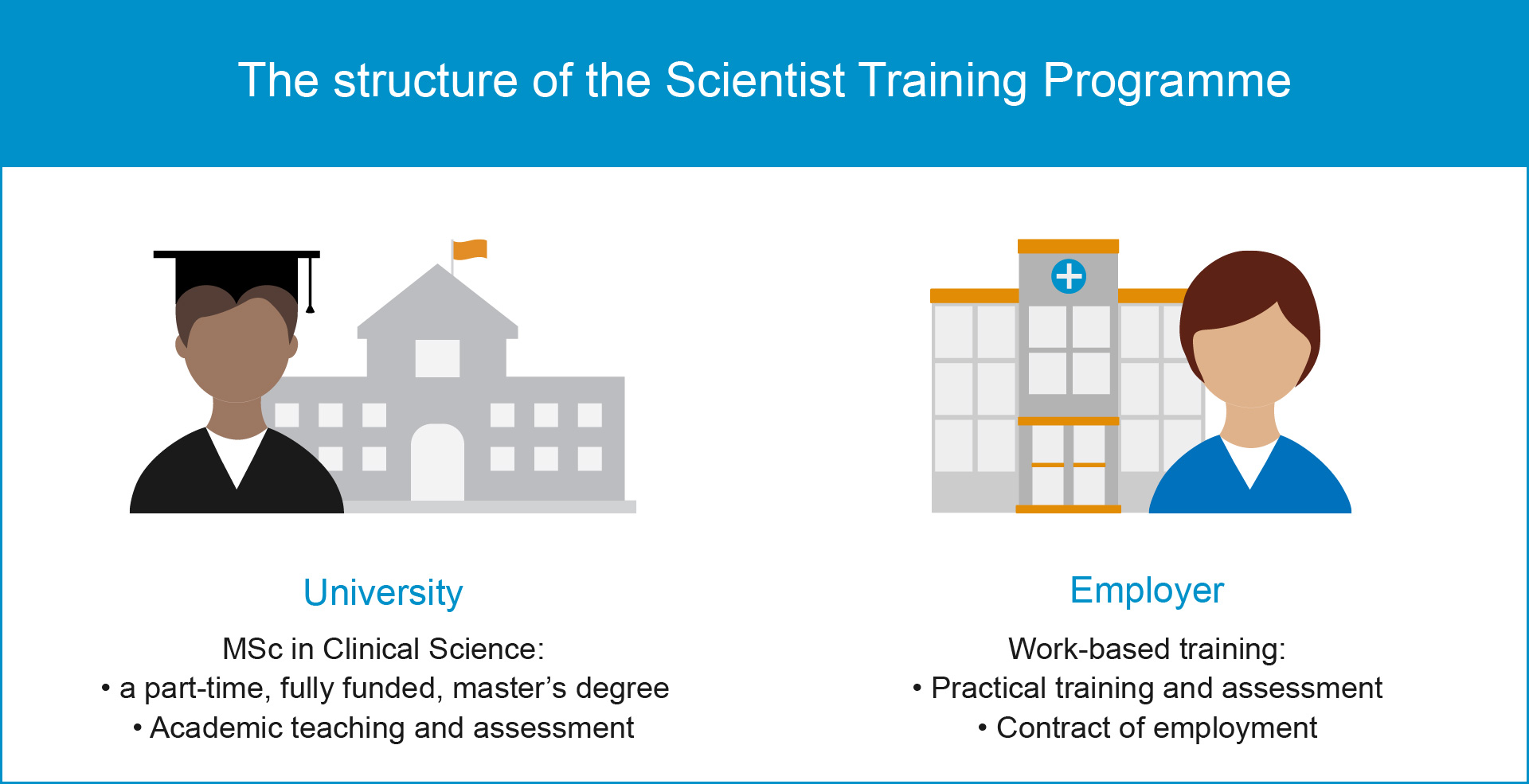 Graduates of the STP
The aim of the STP is to produce graduates who will possess the essential knowledge, skills, experience and attributes required of a newly-qualified Clinical Scientist in the NHS. They will be competent to undertake complex scientific and clinical roles, defining and choosing investigative and clinical options, making key judgements about complex facts and clinical situations within a quality assurance framework. Many will work directly with patients and all will have an impact on patient care and outcomes. They will be involved, often in lead roles, in innovation and improvement, research and development and/or education and training.