It's vitally important that you know and can anticipate this common problem with OneFile. The problem is this: the interface in OneFile makes it too easy for your Training Officer and assessors to miss a key step they must take when they have decided to approve your work.
As the graphic targeted at assessors below indicates, when an assessor of your work wants to approve it, they need to do two key things: they need to TICK the competencies met and then SIGN the work off. They need to TICK and SIGN.
However, the interface in OneFile makes it too easy for the assessor to miss out the TICK stage and to only SIGN. And this will actually result in the submission being rejected, as you can see in the graphic below.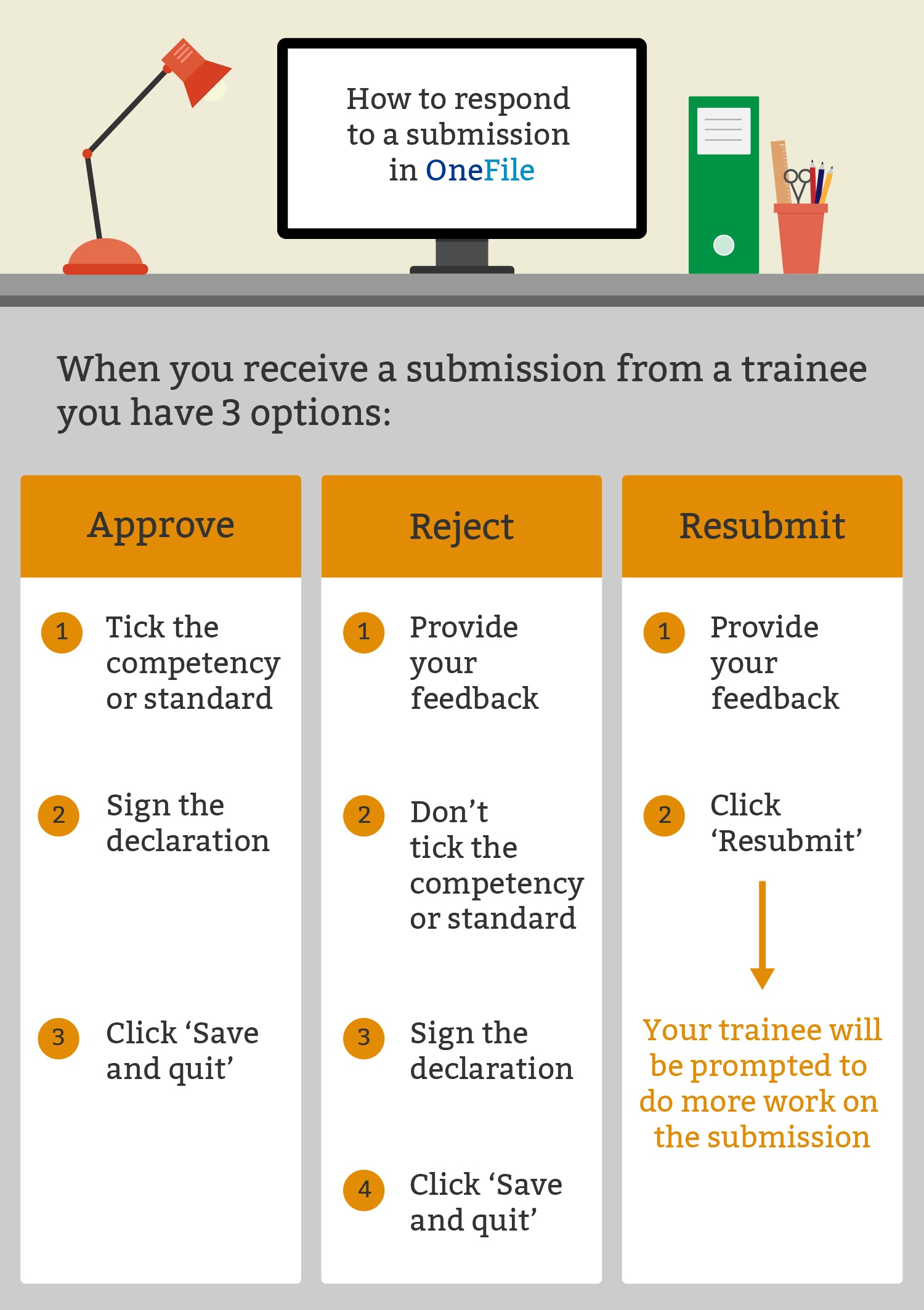 So, whenever possible, please remind your assessors about the need to TICK and SIGN to approve a submission. Download the guide for assessors about how to respond to a competency, linked to below, and share it with all of your assessors when you make your submissions, particularly those who are less frequent users of OneFile.