The trainees who are ahead of you on the programme and who have recently completed their STP are a great source of advice about how to make a success of your training programme. Whenever you can, seek them out for advice.
Each year we survey trainees who are just finishing the programme and ask them what advice they would give to new trainees. Below, we summarise the key themes that emerged from the recent surveys of completing trainees.
Personal organisation and time management 
The most common advice provided by recent STP graduates was about the importance of personal organisation and in particular the value of being proactive, of planning ahead and of protecting time for study and to write up competencies and university work. Figure 1 shows some of the typical comments.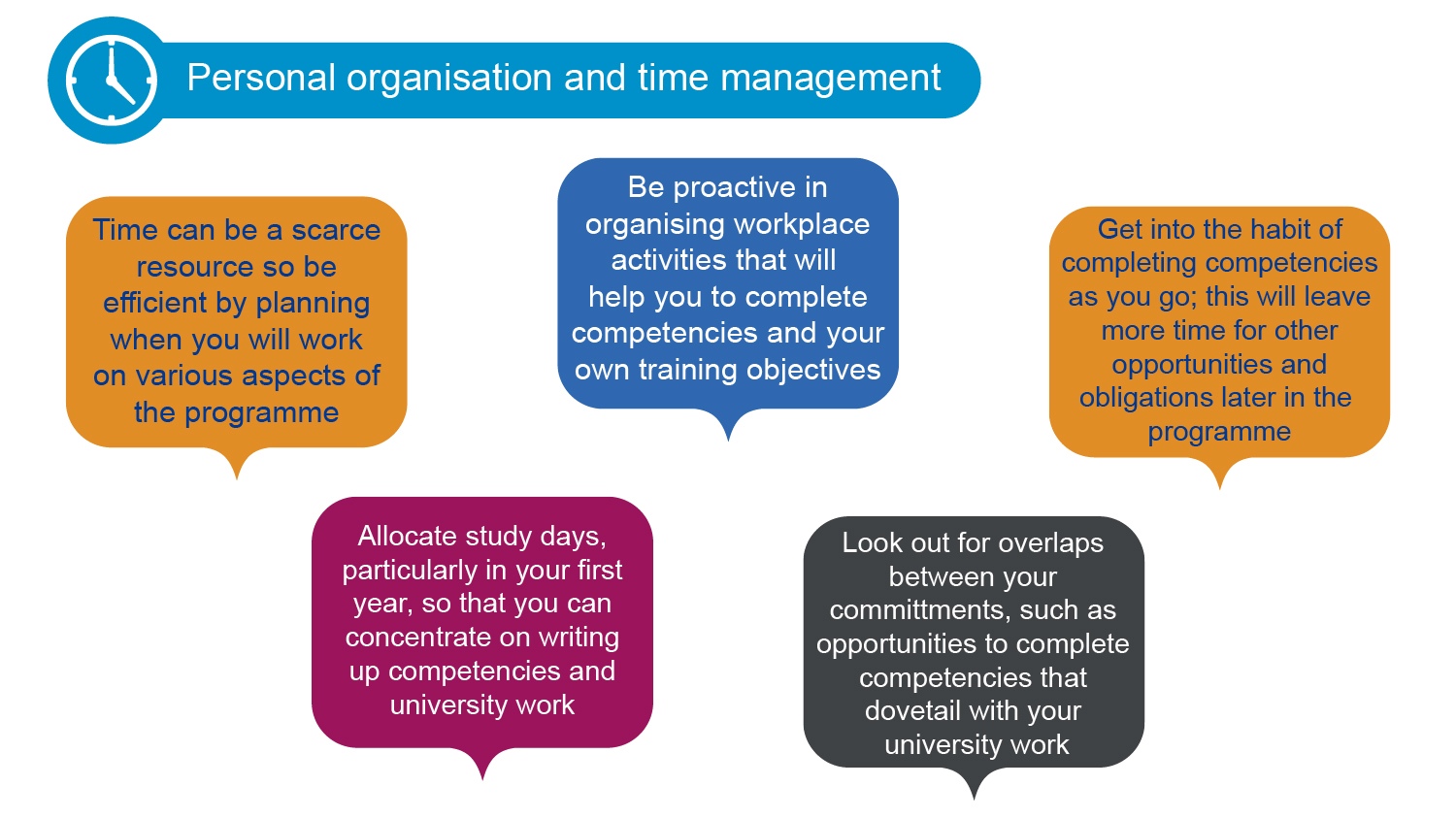 Working with your Training Officer and colleagues 
This theme of the importance of being organised and proactive was also prominent in the advice recent trainees offered about how to make a success of your programme from the way in which you relate to your Training Officer and colleagues. In particular, trainees stressed the need to be polite and assertive with your Training Officer and colleagues and the real importance of frequent discussions and planning conversations with the people supporting you. Figure 2 provides examples of some of the commonly provided advice about working with colleagues.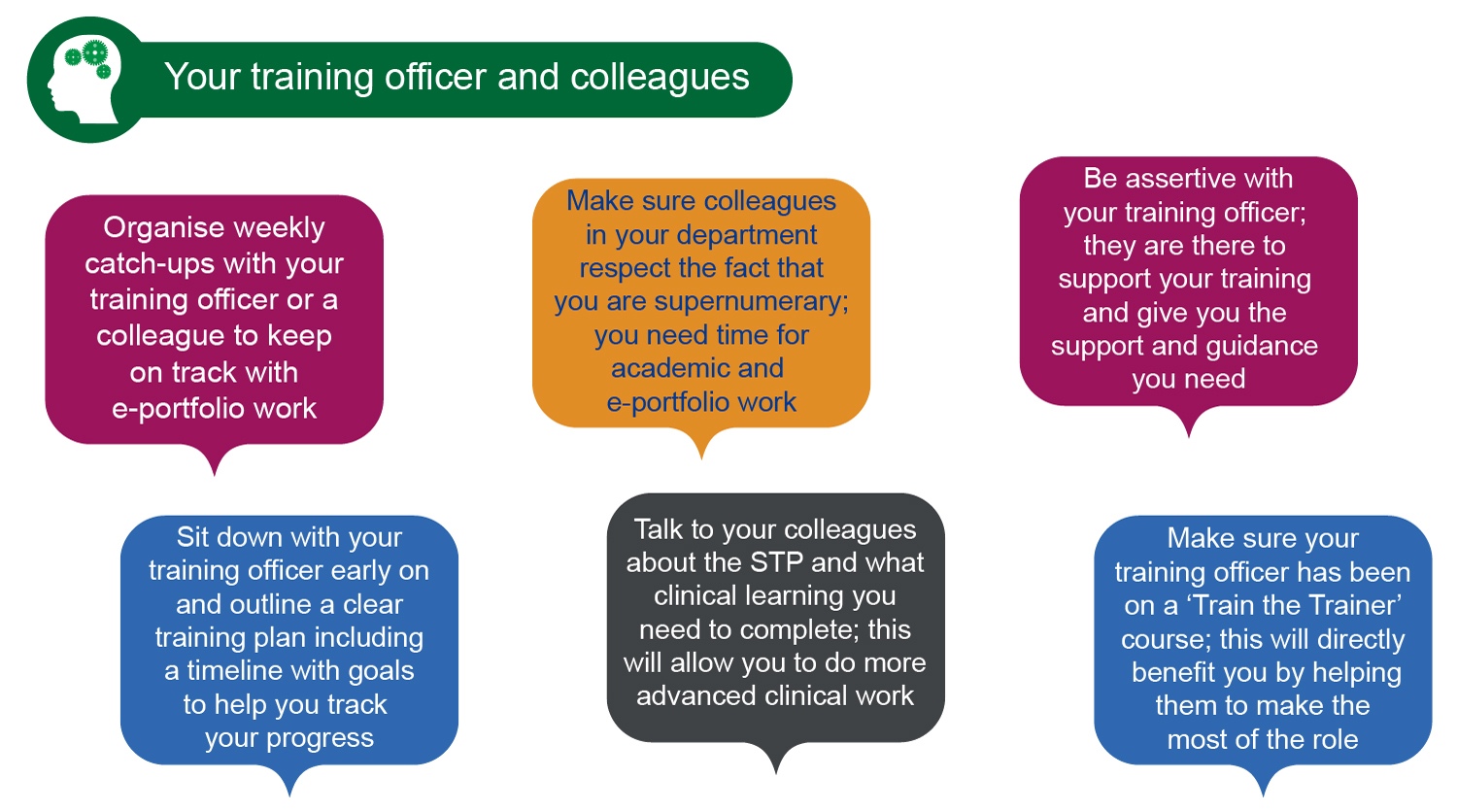 Conversations to make the most of the programme
A frequent emphasis in the advice trainees provided was that you can make a real difference to your training experience if you make the effort to ask questions, to network and to raise your concerns. These can be conversations with training officers, with fellow trainees or with university tutors. By being polite and proactive in the networks around you, inside and outside of the workplace, you can gain a lot, as suggested by the comments in Figure 3.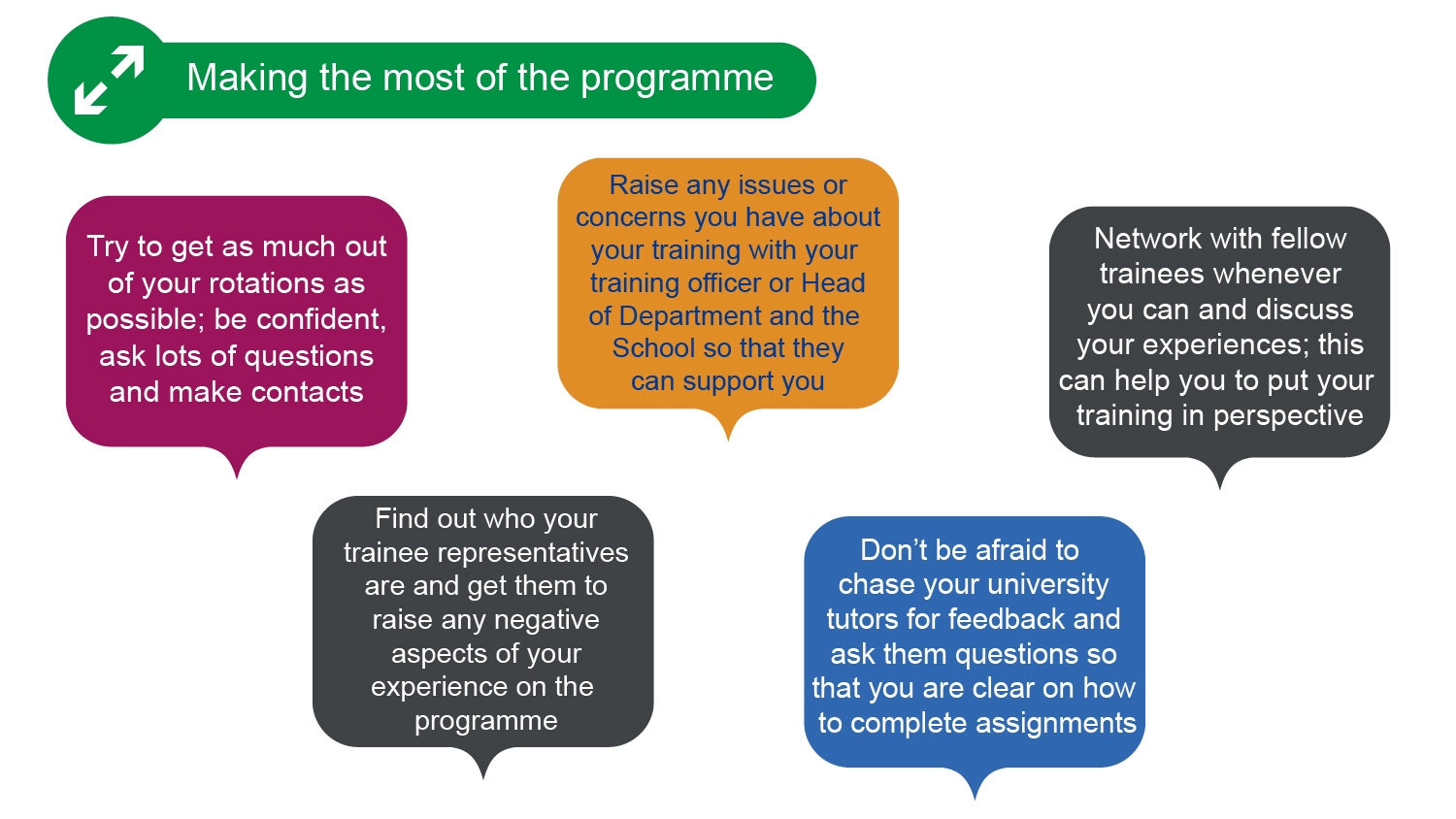 Personal development and career opportunities
According to recent trainees, the tactics and behaviours that will help you succeed in the STP will also help you beyond the programme in your personal and career development. So, trainees stressed the value of proactively seeking out and creating opportunities to learn and practice new skills and to gain a really broad range of clinical experiences. Figure 4 provides a representative range of trainee comments.