We will create an Oriel account using the details you have provided and you will receive an email asking you to set a password. The link to set the password is valid for 48 hours, if it expires please contact us and we will send you the link again. At this stage you are only required to create your login. This is in preparation for shortlisting.
To login you will need a verification code which you should receive via text message. There will be no applications available to review ahead of shortlisting opening.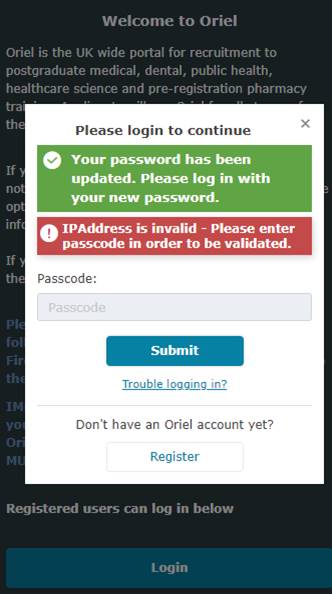 Just prior to shortlisting opening, we will email you a shortlister information pack which will include guidance, scoring criteria and instructions for Oriel.
When shortlisting opens on the 15th March 2021, applications will be released to shortlisters for review and scoring. If you do not have any applications allocated to you at this stage, we have you as a reserve shortlister and will contact you if applications are to allocated to you.
We will be available throughout the shortlisting process to support you. If you have any queries please contact us at nshcs.mscrecruitment@hee.nhs.uk