notification
text
Trainees are advised to familiarise themselves with the standards described in the AHCS Good Scientific Practice: Good Scientific Practice. They should seek the support of their Training Officer to ensure they have understood the expectations set out in the GSP.
The narrative must identify how they would use their insight, gained through critical reflection on their own stage of development, to ensure competent, safe practice as they enter the workforce in the role of Clinical Scientist. Trainees are asked to provide examples drawn from and referenced in their Onefile portfolio. Only evidence signed off by assessors should be cited as this indicates that the evidence was accepted and at the expected standard. In the narrative, the trainee should consider these and explain how the skills developed at this time can be expanded to encompass other areas within their own specialty that are not yet signed off, and how they can recognise the limits of their scope of expertise to inform their continuing professional development and practice as a newly qualified Clinical Scientist.
Trainees are encouraged to focus their narrative on the essential and central tasks that would be expected of them on day 1 as a registered professional and emphasise how they will self-regulate to ensure they are able to meet the responsibilities of their role and expectations of their future employer to deliver the service.
The citations to the portfolio evidence should be of the following format: ModuleID:CompNumber
The STP is at an academic level 7 and the narrative must also demonstrate that the trainee has achieved the expectations to the level of the programme. The L7 advanced practitioner as described in the Skills for Health level descriptors may be helpful.
assets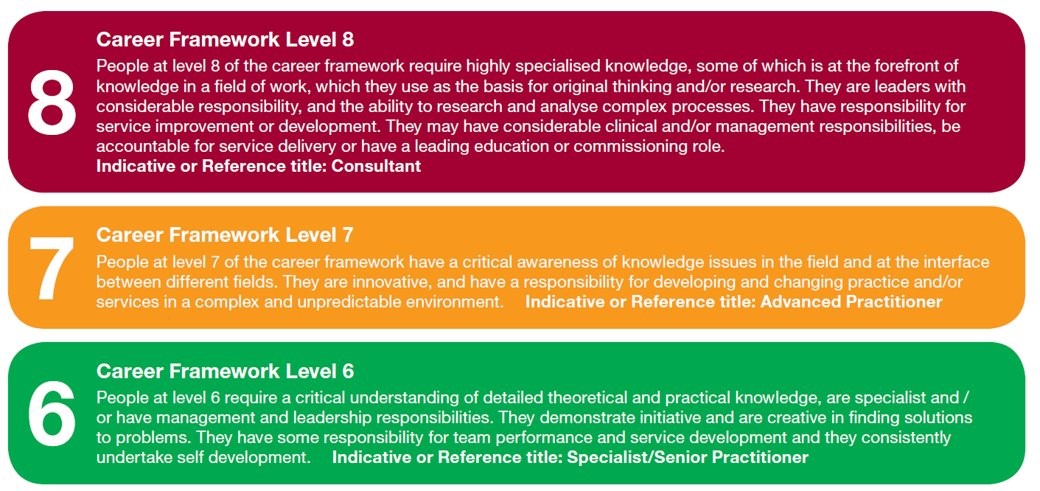 text
As this critical reflection is an independent assessment, Training Officers will not be asked to assess or mark this work. However, Training Officers are expected to advise trainees on how to approach the assessment (as they would assist in their trainee's preparation for the OSFAs), with formative feedback on the critical reflection.
The IACC critical reflection is an assessment of clinical competence, not academic/scientific writing ability (which has been extensively assessed during their Masters). Therefore, writing style does not form part of the marking criteria. However, the critical reflection should be logical and easy to follow for the independent assessor. Trainees are advised to sense-check their narrative prior to submitting.
The IACC will be assessed by an independent specialist expert, nominated by the specialty's OSFA Lead Station Writer and trained in assessing this type of assessment. The outcome for the assessment will be pass or fail. An Examination Board will be convened to review the results and moderate as appropriate. All trainees (pass or fail) will receive a Candidate Report with constructive developmental comments from the assessor.
Please refer to the IACC Regulations and policies and also to the 'Requirements for the IACC submission' which set out the operating terms for the IACC.