The School offers several training programmes that collectively form a route into, and through, a career in healthcare science as part of the Modernising Scientific Careers strategy first introduced nearly a decade ago.
The Higher Specialist Scientist Training (HSST) is a five-year programme available to registered and experienced clinical scientists who may be interested in training to become a consultant clinical scientist. The work-based training programme is equivalent to the standards of training undertaken by medical postgraduate trainees and gives trainees the possibility of gaining Medical Royal College qualifications.
The HSST is highly bespoke, largely self-driven and self-defined, and which focuses on high-level research and developing the healthcare science leaders of the future. Could this be the opportunity you've been looking for to progress your career within healthcare science?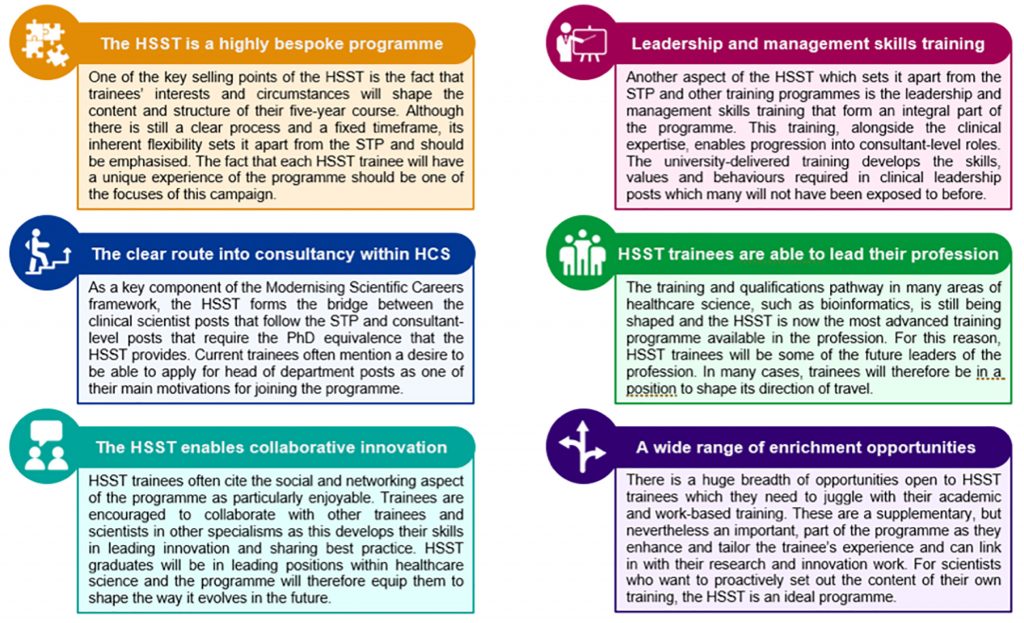 Applications to the HSST are due to open at 1.00pm on Monday 25th March 2019.