text
1. Ensure your pending submissions are signed off
Check your pending submissions by clicking the 'Submissions' tile on your portfolio homepage. If anything is pending, liaise with your assessor to make sure they review and sign off your work ahead of the deadline.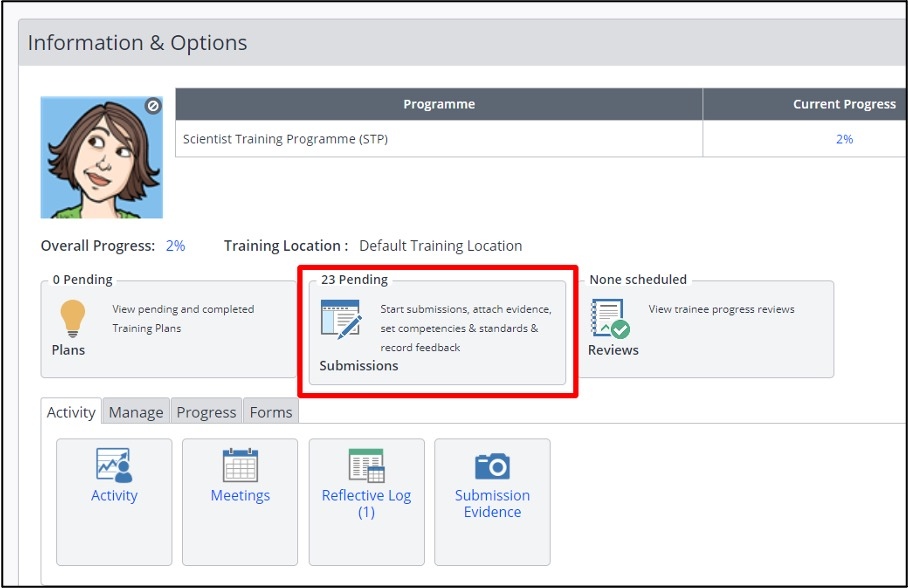 text
2. Start your MSF and nominate your raters
If not already done, you should start your Multi-source Feedback (MSF) and nominate your raters by 29th August 2021. The MSF is a 21-day process, so if you start your MSF later than the 29th it will not be closed before the deadline, leaving your portfolio non-compliant.
text
3. Upload your MSF to OneFile and review with your training officer
Once again, if this is not done before the completion deadline your portfolio won't be compliant.
text
4. Check your modules have been signed off and check your workplace assessment types
When you have satisfied all the rules regarding the correct number of each type of workplace assessments, and all of your competencies are signed off in each module, your training officer will receive a notification to review and sign off the module.  If you think you've reached 100% but your training officer is unable to sign off the module, it's likely that you uploaded the wrong type of assessment.  You must submit:
a DOPS submission for a DOPS assessment
an OCE submission for an OCE assessment
a CBD submission for a CBD assessment
You cannot group workplace assessments together; they must be submitted individually.  If you have submitted the wrong type of assessment, you will have to re-upload your evidence using the correct type and have it signed off again.  To check if a module is signed off, click on 'Progress' from the progress tab of your portfolio.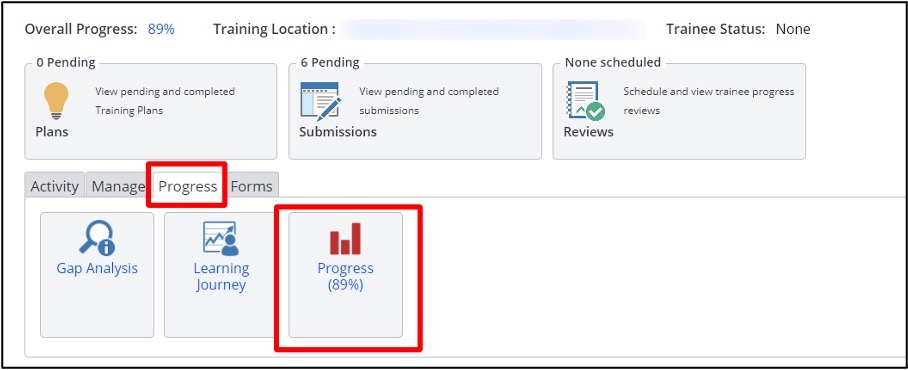 If you see this in a module then it has been fully signed off.

In the example below, SBI104, SLS302, SLS402, SLS403 and SLS420 have been fully signed off. MSF and SLS422 are awaiting sign off by the training officer and the remainder are not yet ready to be signed off. If you are awaiting modules to be signed off, please ask your training officer to review and sign them off.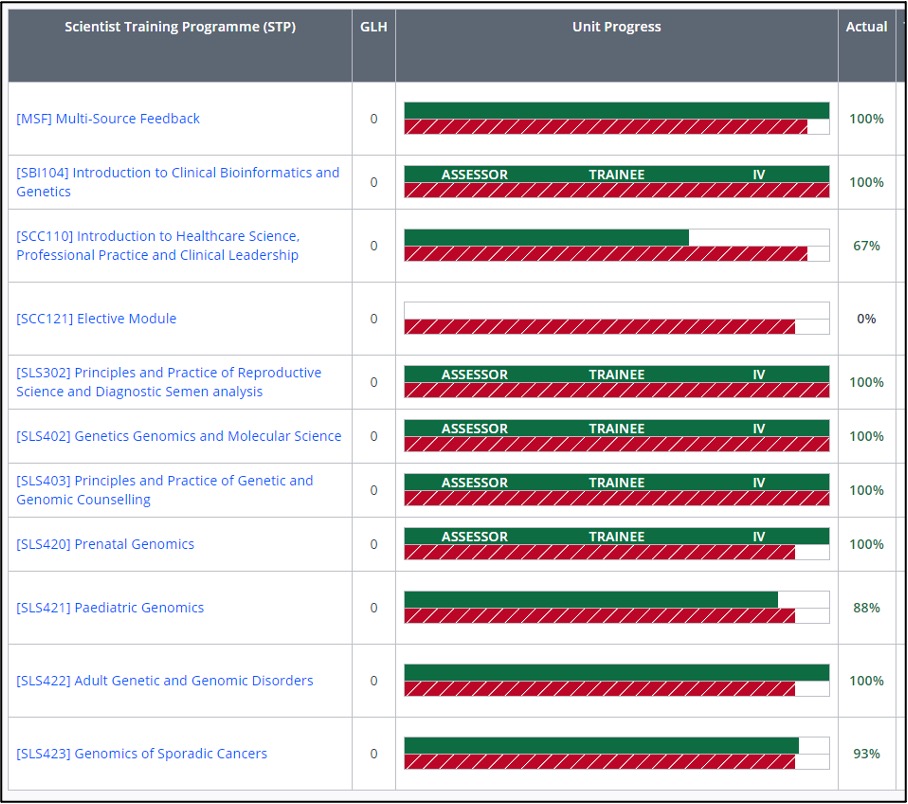 text
5. Contact the School's digital service desk with any OneFile queries
If you need help with OneFile, you'll get a better, faster answer by emailing nshcs.digital@hee.nhs.uk than by contacting OneFile. We will be able to help you with your issue via email, and if you need to share your screen we can arrange a face-to-face session using MS Teams.