text
The updated curriculum has been written to develop trainees skills and knowledge across the three years of training and to support trainees progress through their training year on year. Each module has been assigned a phase and trainees should work their way through the phases of training to completion of the programme. The modules phase is indicated in the Curriculum Library. Trainees will be expected to complete all module workplace content by the end of the phase assigned.
Rotations are the first phase in training and must be completed in the first year. The speciality training is split into phase 2 and 3. Phase 2 can be started as soon as the trainee is ready which may be in the first year and should be completed before beginning phase 3 of training. Phase 2 modules must be completed by the end of the second year of training, phase 3 modules must be completed by the end of the programme.
Some modules haven't been assigned a phase of training and should be considered throughout training. These modules need to be completed by the end of the programme.
You can still expect us to check in on trainees progression through the programme, and we'll be using this year on year progression as part of this progress. Trainees will be supported if there are circumstances which have prevented them from achieving these progression milestones. We'll let you know when we have more information.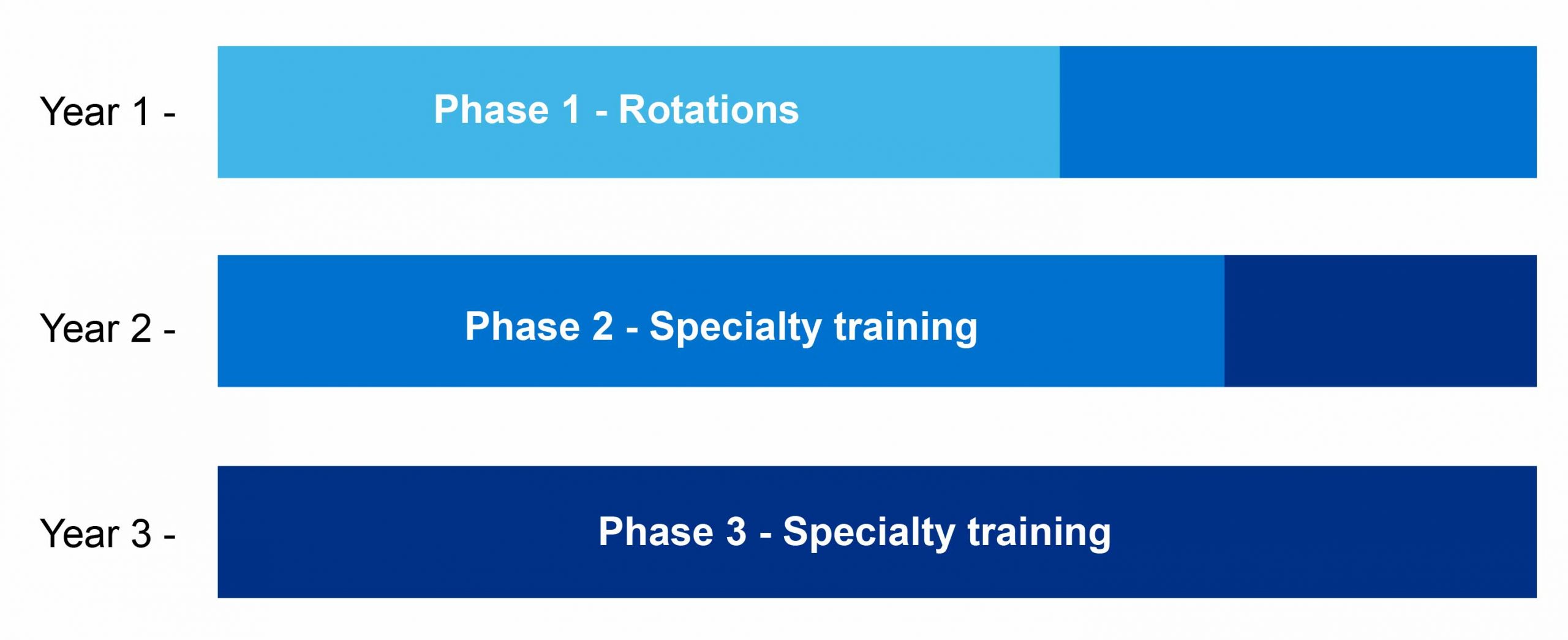 For the 2022 curriculum:
phase 1 modules – complete all module workplace content by 31st August 2023
phase 2 modules – complete all module workplace content by 31st August 2024
phase 3 modules – complete all module workplace content by the end of the programme, completion date for 2025 to be confirmed
modules with no phase – complete all module workplace content by the end of the programme, completion date for 2025 to be confirmed