assets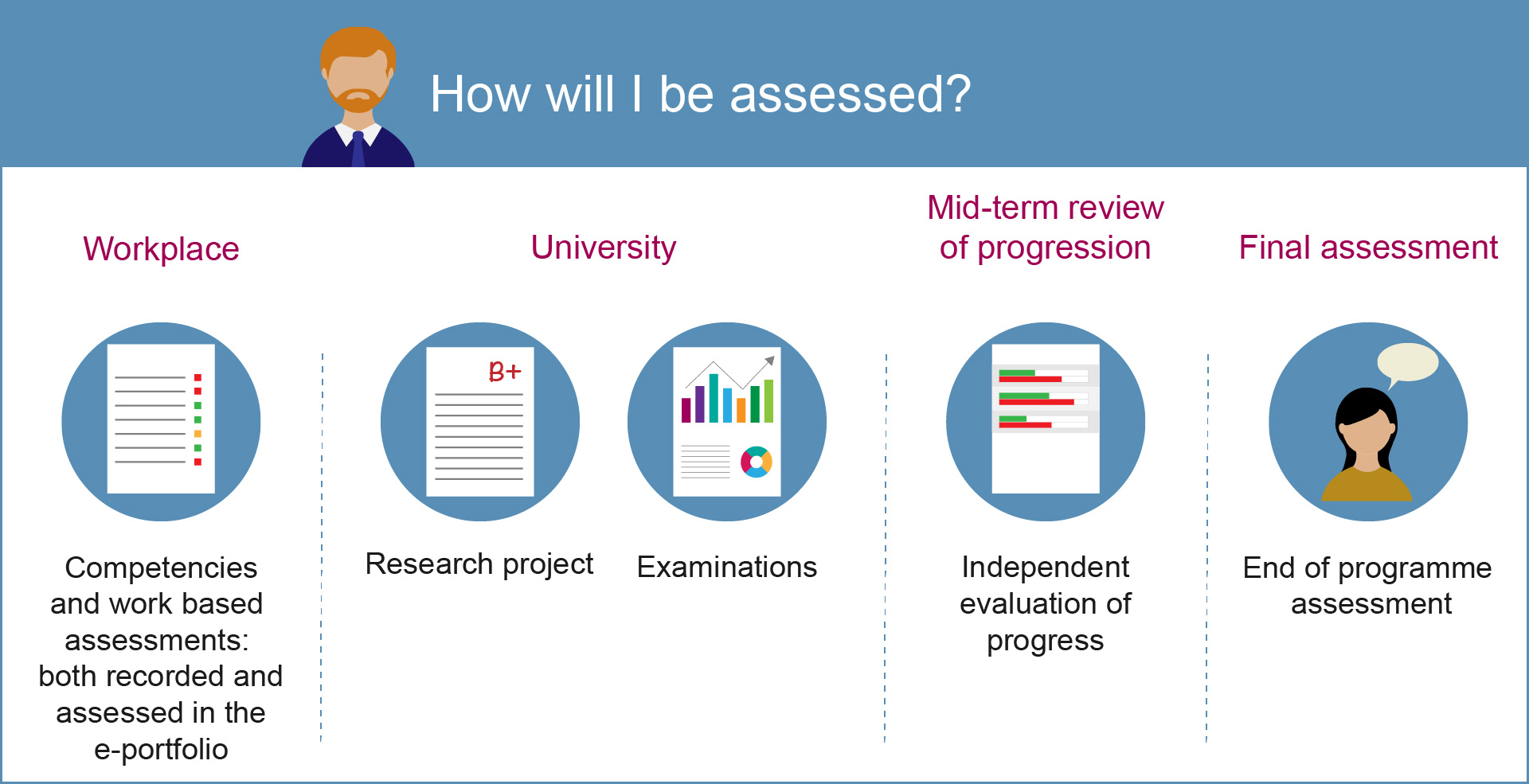 nhs/details
Summary of the infographic 'How will I be assessed?'

How will I be assessed?

Workplace – competencies and work-based assessments: both recorded and assessed in the e-portfolio
University – research project and examinations
Mid-term review of progression – independent evaluation of progress
Final assessment – end of programme assessment
text
text
Types of assessment methods used on the programme
Work-based assessment

You will be assessed in the workplace throughout your training.

We use the term 'work-based assessments' to refer to the range of observational, face-to-face assessment experiences that you are required to engage in across most of your modules.

Midterm review of progression (MRP)

We conduct a review of STP trainees' progression towards development as Clinical Scientists at approximately half way through the programme, usually in March/April of the second year.

Participation in the MRP by trainees and their training officers is mandatory.

Multi-source feedback (MSF)

Trainees are required to initiate two Multi-Source Feedback (MSF) assessments during their training – the first at around the 18-month point of their training, and the second at around the 30-month point.

Final assessment

The final examination is when we assess the practical skills that you are expected to have mastered, underpinned by your scientific knowledge, prior to registration as a Clinical Scientist.

This will take place in the summer of your third year on the programme.